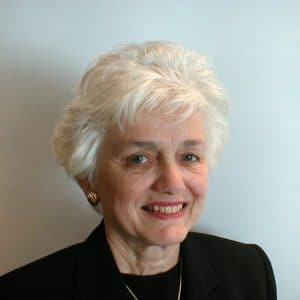 Sis Wenger has been the President and CEO of the National Association for Children of Addiction (NACoA) for most of the last 25 years. At NACoA, Sis has written numerous articles published across disciplines, edited, co-authored or contributed to books, journals, and program materials, in addition to her advocacy and leadership roles at NACoA, and is a regular columnist for Counselor Magazine. She has directed The Clergy Education and Training Project® for the past 11 years, and, most recently oversaw the development of NACoA's Children'sProgram Kit a comprehensive tool for establishing effective support for children impacted by a family member's addiction.
Her specialty is children and families impacted by parental addiction. She facilitated, with teams of field experts, the creation of core competencies for primary care providers, social workers, and early childhood professionals as well as for clergy. Trainings, curriculum and other program and education products to help have followed each of these efforts.
Sis was an adjunct professor in the addiction studies department of the University of Detroit/Mercy and also was the lead substance abuse education trainer for the Michigan Judicial Institute for 10 years. She has been the recipient of many honors for her volunteer and professional contributions across multiple fields, including two major presidential awards.