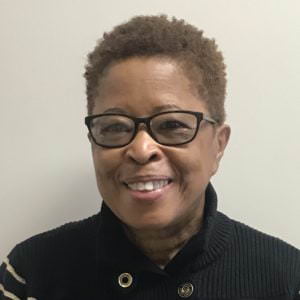 Dr. Mary Roberson is a person in long-term recovery (27 years) and has more than 26 years of proficiency in the Behavioral Health Services field. She is the Founder of the newly established NFP, Northern Illinois Recovery Community Organization (NIRCO), a first for Lake County, IL
As the previous Managing Director for Nicasa Behavioral Health Services (semi-retired) she had oversight on several evidenced-based federal projects (SAMHSA Grants). Some serviced individuals with co-occurring substance use disorders and mental health diagnoses, technology-assisted counseling, and adolescent and family treatment.
Dr. Roberson has served on multiple state and local boards and coalitions. In Lake County, those include the Waukegan Township Coalition to Reduce Recidivism where she served as President and currently Immediate Past President. The Lake County Opioid Initiative and the 19th Judicial Circuit Mental Health, Drug and Veteran Treatment and Assistance Courts.
Dr. Roberson is a Navy veteran and has a Doctorate in Education in Counseling Psychology and is a Licensed Clinical Professional Counselor. She is also Certified as a Supervisor of Alcohol and Other Drug Abuse Counseling.