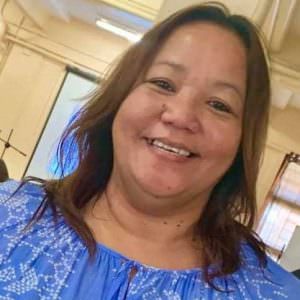 Lucy Ann Hocog, Peer Mentor/ Certified Peer Specialist/ President of Islas-Aramas Support Group (I-A Peer)
In the past 3 years, Lucy Hocog has worked at Marianas Behavioral Health International as a peer mentor.
and a group facilitator. She also has assisted with Drug Court clients for peer support in sharing strength and hope.
Lucy was a Resident Advisor for a Residential Recovery Program at the Oasis Empowerment Center in Guam for 6 years.
In regards to the Twelve Core Functions, she engaged in direct hours to assist consumers with the screening, intake, and
orientation process. She was responsible for reporting and record keeping on consumer progress through the social detox
and residential phase of treatment. Lucy is a person in recovery and has 9 years of sobriety.