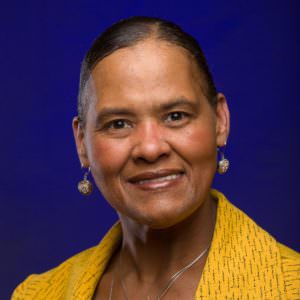 Laurie, along with her husband, Dr. VonZell Wade, Co-Founded the Lost Dreams Awakening Recovery Community Center, a proud member of ARCO, serving over seven thousand visits per year.
Laurie is a 1993 graduate of Newport Business Institute with a degree in Health Administration. Laurie is trained as a Certified Behavioral Specialist, a Pennsylvania Certification Board (PCB) Certified Recovery Specialist (CRS), Certified Family Recovery Specialist (CFRS), and a Recovery Support Supervisor (RSS); a trainer of the CCAR Recovery Coach Academy & Ethical Considerations for Recovery Coaches; a Certified NAADAC Recovery Coach; a trained Forensic Peer Specialist; a trained facilitator of the Pennsylvania Family Support Alliance (PFSA) Recovering Families Program; a trainer of PRO-ACTS Family Education Series, and an intern for Arise™ Invitational Interventions & Continuing Care for Families.
Laurie is the Founding President of the Western PA GAP (Grandparent's As Parents) Association and served on the Governors' Opioid Task Force for Grandparents raising Grandchildren due to SUD. Laurie recently co-developed and launched a strength-based Peer Recovery Support Workforce (PRSW) Specialized Training and Supervision Program to assist the PRSW help to navigate COVID-19 and other crises this Spring 2020. Laurie works tirelessly to help advance the Peer Recovery Workforce in the State of Pennsylvania and beyond.
Laurie's passion is Advocacy! She is a staunch representative of the Recovery Community locally, statewide, and nationally. Laurie has been featured on television, news media, magazines, and mentors' communities in establishing their own Recovery Community Organizations. Laurie serves on the ARCO Membership Committee and brings over 29 years (Established May 30, 1991) of lived recovery experience, to the rewarding and revolutionary work of Recovery Support Services (RSS) and Recovery Coaching.