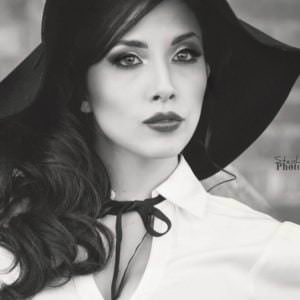 My name is Jamie Bailey and I am the lead peer recovery support specialist for Project Vida. I have been providing peer recovery support services for Project Vida, a fully integrated federally qualified health care clinic, since 2016. We are located in El Paso, Texas, which is a border town and whose population is predominately Hispanic and bilingual. I provide services in both Spanish and English. In my work, the primary population I serve are individuals with substance use disorder, the majority of which carry co-occurring mental health diagnoses. As part of an integrated health team, I work with Project Vida physicians, counselors, psychiatrists and psychiatric nurse practitioners to provide individuals with the best care possible in order to address their total health needs. Additionally, recently Project Vida began providing behavioral health services to middle and high school students inside of nine schools. I provide peer recovery support services to students within these schools who self-disclose that they are experiencing issues with drugs or alcohol. These students are referred to me via the Project Vida counselors and are often experiencing mental health issues as well.
As a peer recovery support specialist, I approach each person I work with from a recovery-oriented reality centered conversation about who I am and where I have come from (disclosing my status as a person in long term recovery), and a discussion that utilizes motivational interviewing in order to move the person along states of change. I use a recovery-oriented approach when I work with people seeking to overcome substance use disorder. What I mean by this, is that I recognize that recovery is not necessarily about a "cure" but is about having opportunities for choices and living a meaningful, satisfying and purposeful life, and being a valued member of the community. I accept that recovery outcomes are personal and unique for each individual and go beyond an exclusive health focus to include an emphasis on social inclusion and quality of life. I empower individuals so they recognize that they are at the center of the care they receive. This means that the relationship between myself and the person seeking recovery is collaborative from the outset.
I am housed out of Casa Vida de Salud, a residential recovery center and recovery community organization, where Project Vida has embedded a primary health care clinic and where I provide our recovery support services to the residents. I provide both individual and peer group sessions. In individual sessions I work collaboratively with the peer I am serving to create a person-centered recovery plan based on the individual's needs and preferences. In peer group sessions, I provide trauma-informed sessions on issues such as re-occurrence of use prevention and finding a pathway of recovery. I recently completed a master's program in mental health counseling.